Tongue Kung Fu: Sacred Secrets, Passionate Practices, and Tantalizing Techniques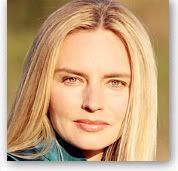 Dr. Patti Taylor interviews Karinna Kittles-Karsten, author of Intimate Wisdom and creator of the DVD Sexual Kung Fu. Karinna describes how, in the Taoist system of sexual mastery, people find it normal to practice their sexual skills, such as Tongue Kung Fu.
Find out the types of motions you can make with your tongue, such as tongue flittering, tongue scooping, and tongue diving. Next, learn some applications for these tantalizing tongue skills, and where you might use them on a lover's body. Learn how obvious places, such as lips, genitals, necks, and more can be skillfully pleasured with a knowing tongue, and also how unexpected places, like ears are also candidates! Listen to the podcast.